In a recent blog, I presented some reasons why I think you should consider starting a YouTube channel to share your woodworking with the world. If that caught your attention, now I'll offer some suggestions as to how you can get started. These ideas are based on real world experience that I've gained in my seven years as a YouTuber. I'll focus on tips to help you get started inexpensively, produce good quality videos, and to grow a following.
1. Planning and Focus
Before beginning production, you will want to choose the focus for your channel. What is your theme? How will your channel be different from others? What are your objectives for the channel? Starting out with a clear plan will help you choose what content to produce, how to present it, and where to promote it. Many channels fail to gain momentum because they lack focus or differentiation. Gaining your first 1000 subscribers will be challenging, and in the process it will be important that would-be subscribers find something unique and interesting on your channel that will encourage them to smash that subscribe button to come back for more.
2. Gear
Starting a YouTube channel doesn't require a massive investment. I suggest the following:
- Camera equipment . For less than $100 you can start with a video camera with shotgun microphone that is capable of capturing video and sound at a good quality. If you want to capture higher quality images and add the ability to take photos using the same camera, a DSLR camera would be a good investment. I use a Canon DSLR for most of my video and photo work, and it does a great job for its monetary investment. The basic kit lens will be sufficient for capturing high quality video, so it's probably not worth spending the extra money up front for a higher quality lens. A shop can be a hostile environment for a camera, so recommendation is to keep your investment in equipment at a modest level, particularly as you are getting started.
- Tripod. You will want to mount your camera on a tripod. Choose one that can be raised to at least 6 feet high to capture work at an appropriate angle, and be sure that your tripod is sturdy so that it won't fall over in the shop.
- Computer equipment. Most modern computers come standard with sufficient processing and memory resources to perform adquately for editing videos. If you want performance, upgrading your CPU and memory would be wise, although not critical for getting started. If you stick with making videos for any length of time, you will want to expand your storage to 1-2 TB, but that won't be necessary for your first several videos.
- Video editing software. You'll want to use software that enables you to stitch together your video clips and render your final video. There are many commercial options to choose from. I've used several and they all seem to work about the same for simple video editing, and I currently use a free tool called HitFilm Express which runs on Windows. It is intuitive, feature-rich and does everything that I need it to do to produce woodworking videos for YouTube.
3. Production Techniques
It will be important to develop your unique style for producing videos in a way that will be appealing and consistent on your channel. Some ideas that I have found to be effective for my channel include;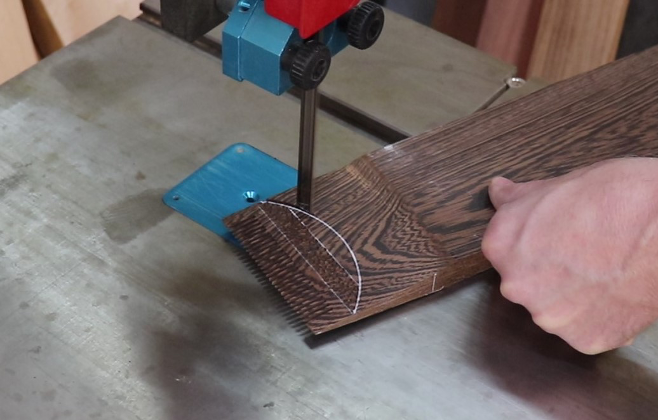 - Shoot tight. People like to see the details, so when you are demonstrating something, zoom in on the thing that you are showing. You can achieve this by shooting with a second camera that is focused in tight, or by repositioning the camera for action shots. I do the latter, because I find that my small shop gets crowded if I have two cameras set up.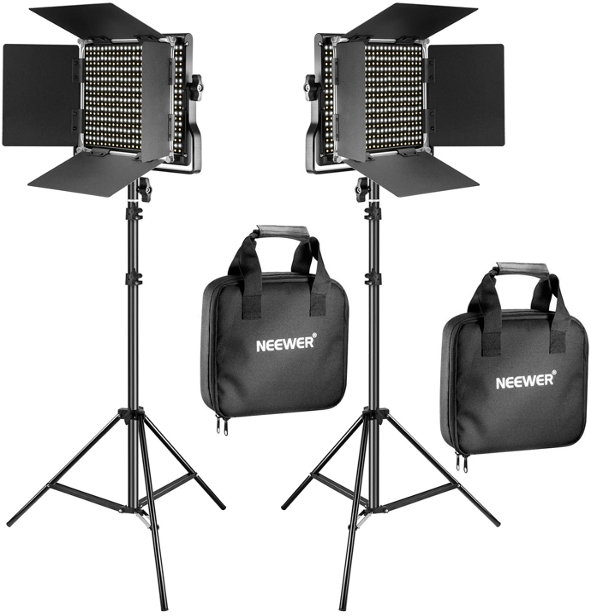 - Lighting. If your shop is well lit, you might not need auxiliary lighting. But I keep a pair of inexpensive portable adjustable LED lights on hand and use them occasionally for close-up shots that require more light. These are not "must have" but rather fall into the "nice to have" category for starting your channel.
- Cut the fluff. YouTube viewers appreciate videos that get the entertaining content efficiently. It's worth the effort to cut any segments from your video that do not add value to the overall message. If you can communicate an idea in 3 minutes, don't stretch it to a 10 minute video.

4. Drive traffic to your channel.
The YouTube platform isn't inherently kind to new channels, so it helps to use social media sites such as FaceBook, Instagram, Twitter, and Reddit to promote new videos as you release them. Once the YouTube algorithms see that your content is interesting to viewers, it will start to recommend your videos to others, and you will see growth in your traffic and gain new subscribers. For best channel growth, you should upload videos consistently at the same time each week, because YouTube and it's advertisers favor frequent and consistent uploads.
5. Stick with it!
Growing a following on YouTube can be challenging. Over time, you will get a sense for what works to help grow your following and use YouTube as a marketing tool as well as a revenue source. The most important thing is to stay focused, endure the challenges, and enjoy the successes as they happen.