All of us who partake in the hobby or profession of woodturning know that there is an undeniable element of relaxation that goes along with it. In addition to the craft providing a great outlet for creating passions, for many of us, the calming and mesmerizing effect of peeling off ribbons of wood becomes a form of therapy. Over the years I have met several military veterans who have found this deep soothing benefit to bring considerable relief to the ongoing stresses that they experience, stemming from their time spent in a theater of combat. Army Ranger veteran Burle Christopherson explains "Turning is the only activity that I've found that can consistently get my mind to a peaceful place. I literally cannot stay stressed and turn wood at the same time". Each of these encounters got me thinking... How can I combine my love of woodturning with my gratitude and respect toward our military veterans? With all of the friendships that I've developed over the past 25 years of woodworking, surely someone else would find interest in serving our heroes along with me. I had a series of conversations with friends and colleagues. The interest was strong and the feedback was overwhelmingly positive. VetsTurn was born.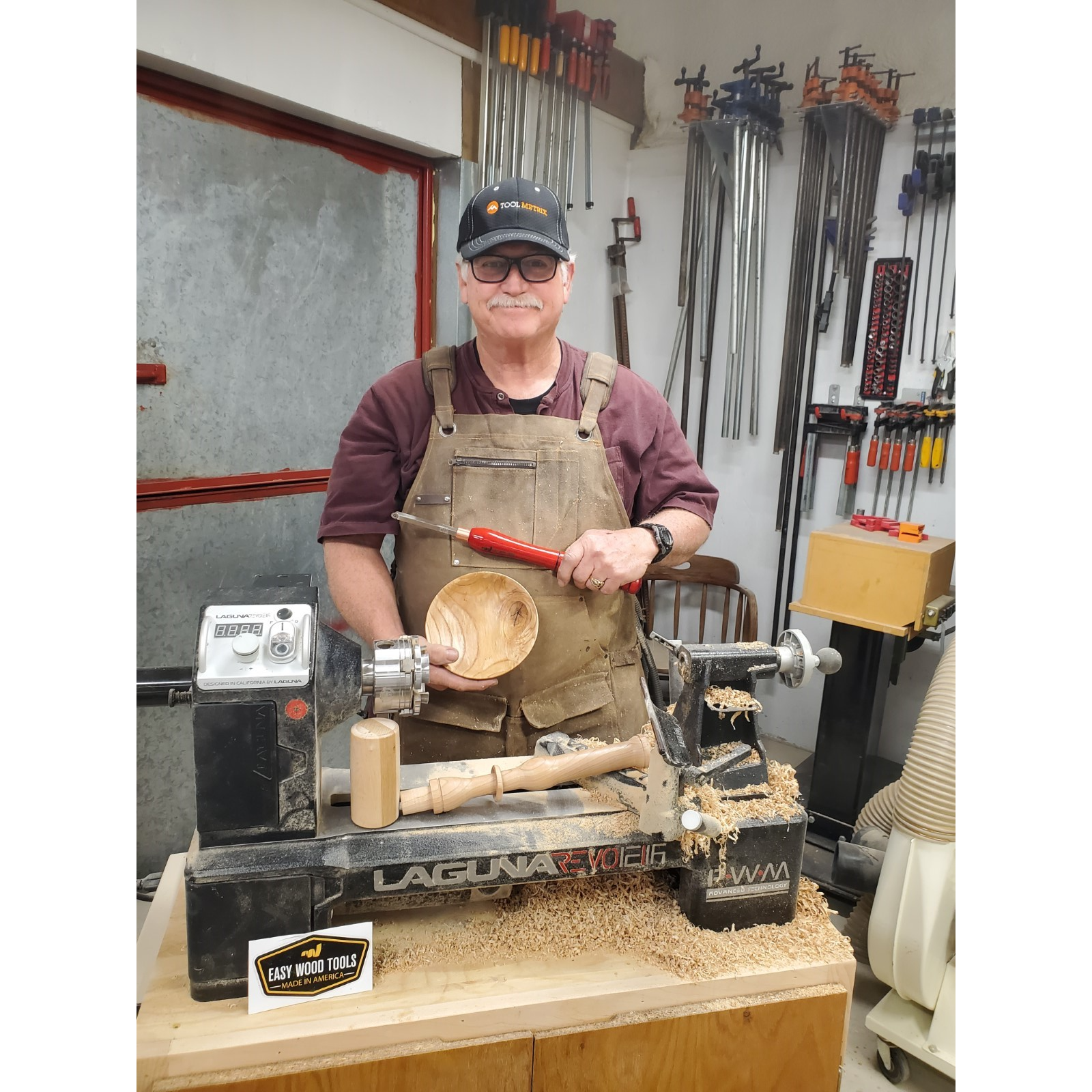 VetsTurn has a triple meaning; 1) Veterans turning wood, 2) Veterans turning their stresses into joy, and 3) Veterans have done their services; now it's the vets' turn for some fun. The concept is simple; I work with a large and growing group of supporters to provide tools, supplies, training and ongoing support to recipient combat veterans who meet the criteria for the program. Woodworking/turning educators and content producers George Vondriska and Ashley Harwood provide training materials so that each veteran recipient can begin to learn the basics of lathe operation, tool control and safety before their equipment arrives.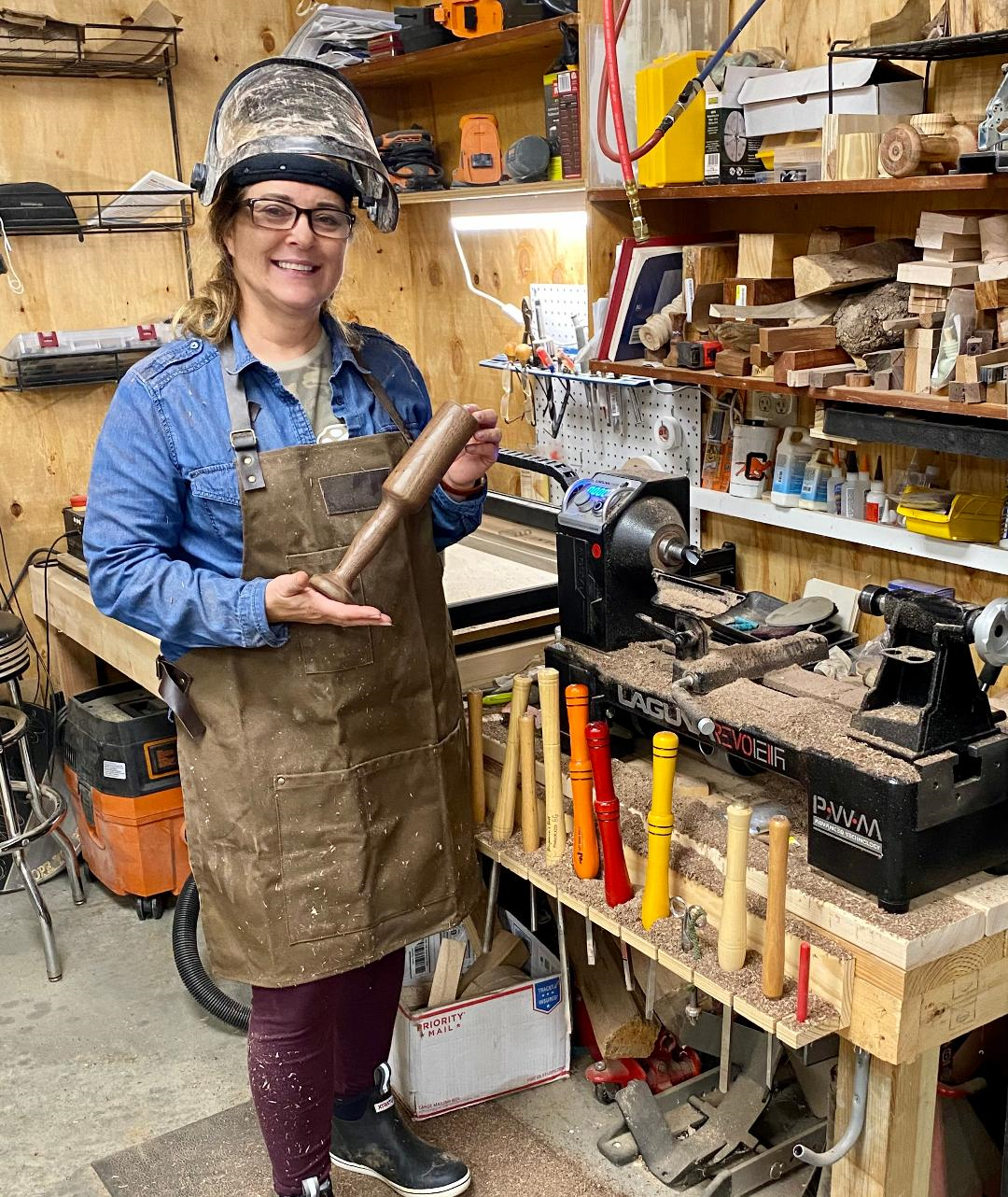 In 2019 we awarded a complete woodturning package, including the venerable Laguna Revo 1216 lathe, to three recipients. In 2020 we welcomed an additional five recipients into the program. We met in a large group on multiple Zoom calls for training and support, and local volunteers provided on-site training for several of the recipients. In addition to the woodturning education provided on the Zoom calls, the group has begun to form strong bonds to create an additional element of support.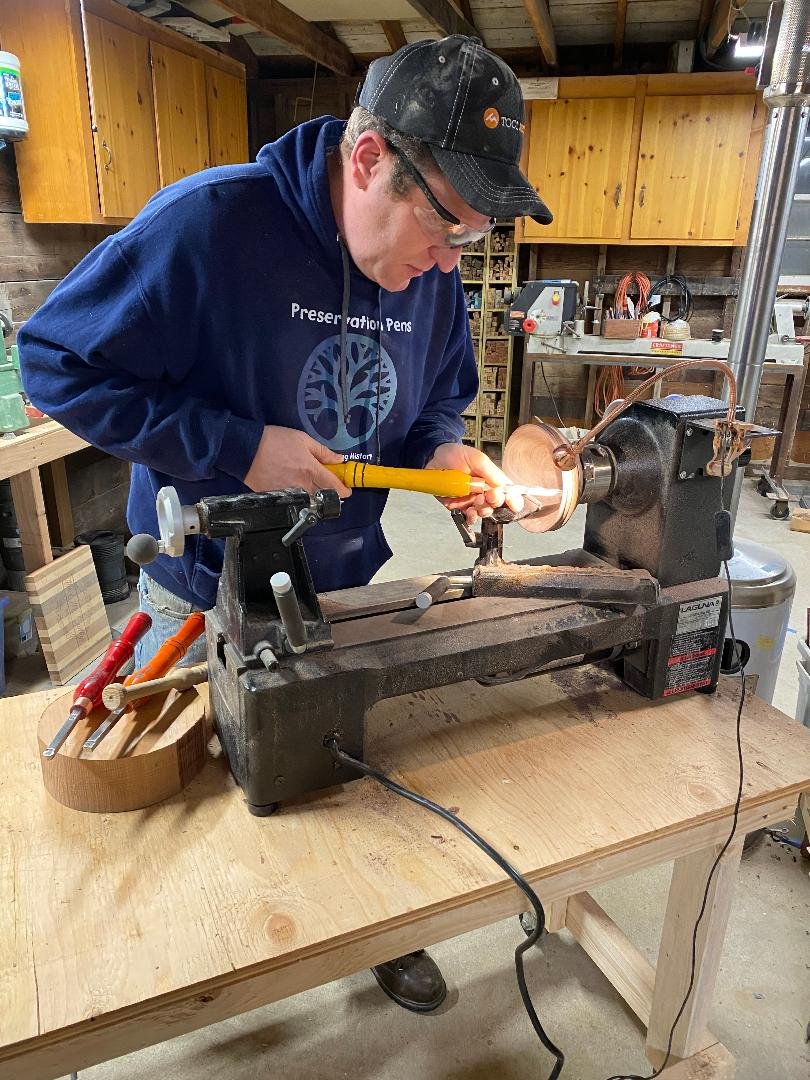 The results have been outstanding. "Woodturning has proven to be a great art form to help me relax and clear my thoughts," says Omar Gonzalez, 2019 VetsTurn recipient. "When I'm peeling beautiful ribbons of wood and resin, I feel a deep sense of peace, calmness and satisfaction." Other recipients have reported similar relaxation and satisfaction as they pursue their new hobby.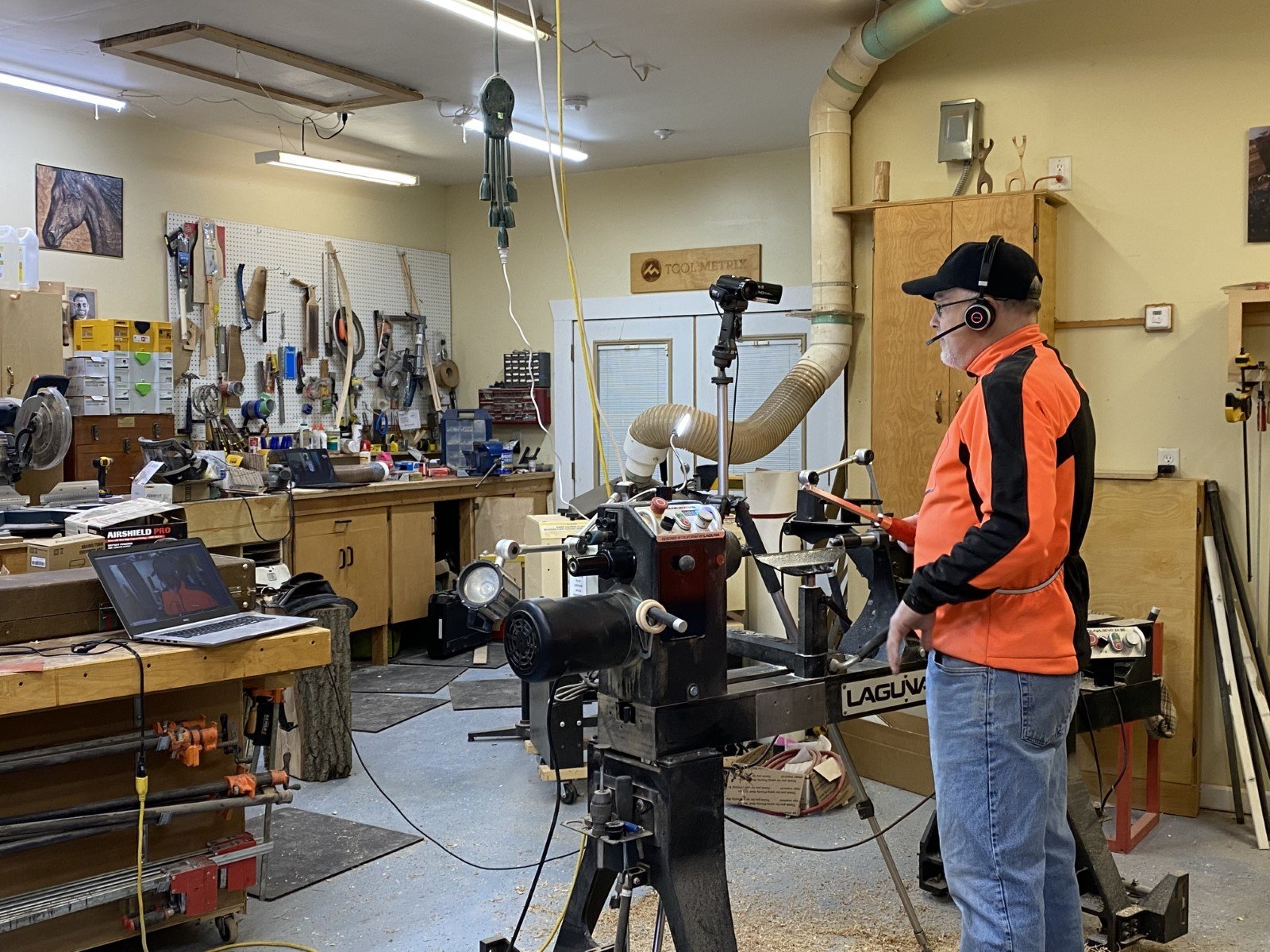 Group members regularly share examples of their work, and it's been gratifying to see the level of work rising so rapidly. Woodturning is a special art form because it is accessible; anyone with passion can pursue it the great results. James Carter is a professional woodturner and volunteer trainer for VetsTurn, and after spending a couple days working with a VetsTurn recipient he said "you always hope that a student will someday surpass your skills, but I didn't think it would happen in just two days!"
We are planning another round of giveaways coming up later in 2021. Watch for announcements coming on the ToolMetrix YouTube channel. If you want to be involved with the program in some capacity reach out to me at VetsTurn@ToolMetrix.com.